Main Sponsors

Grounds Maintenance Equipment For Professionals
Click here to visit Dennis Mowers or here to visit Dennis Mowers on Facebook
Click here to visit Sisis or here to visit Sisis on Facebook
Click here to visit Rigby Taylor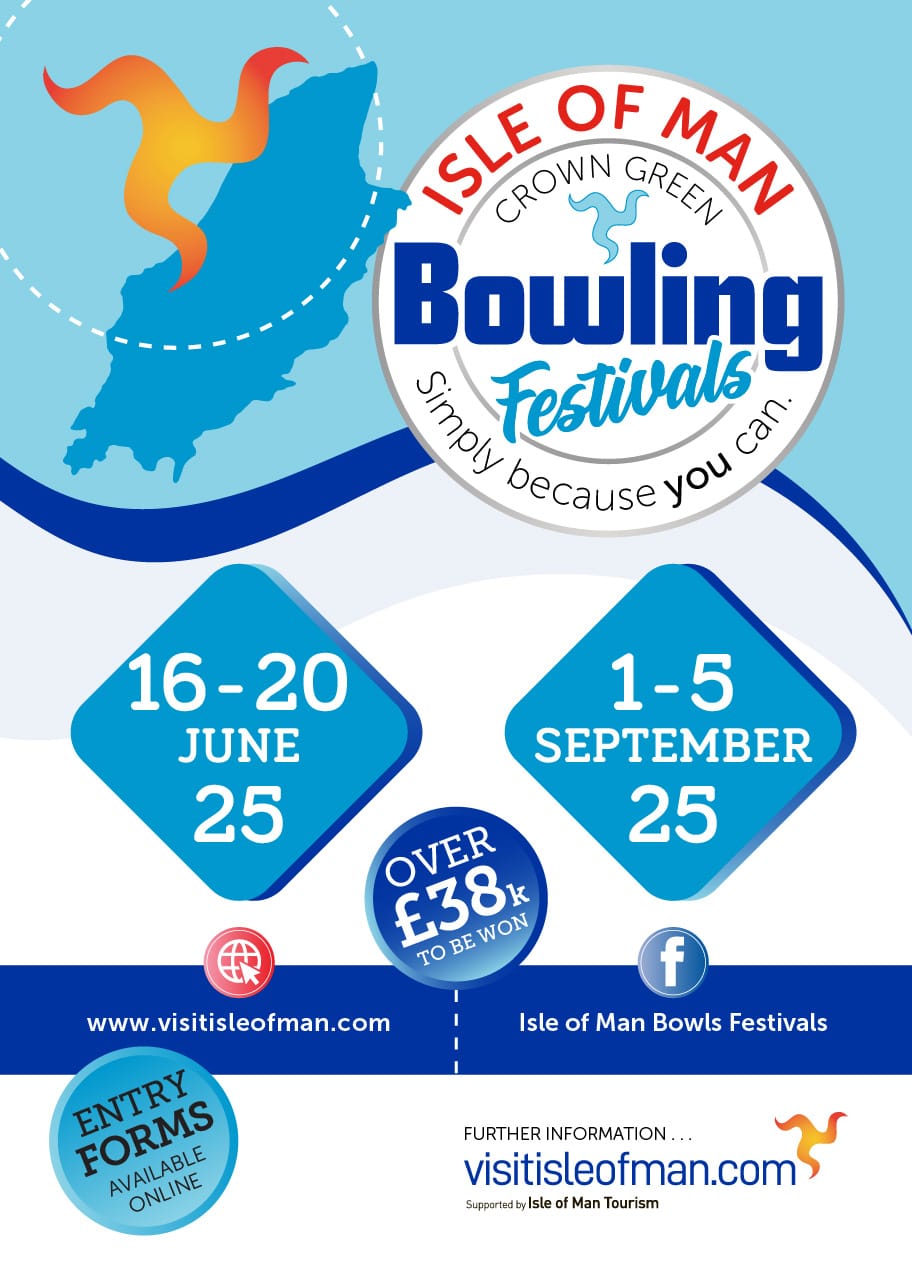 Isle Of Man
Open Crown Green
Bowling Festivals
2018
18th-22nd June
03rd-07th September
Click here to visit
Isle Of Man Crown Green Bowling Festivals
Lyndene Hotel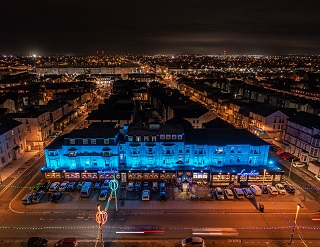 303-315 PROMENADE BLACKPOOL FY1 6AN
01253 346779
The Lyndene hotel is one of Blackpool's most poular and busiest hotels. We are open all year round and situated in a superb promenade location.
Over 141 en suite bedrooms, 3 lifts, 3 licenced bars, and 2 air conditioned cabaret lounges with entertainment every night of the year.
Click here to visit
Lyndene Hotel
TSH Garden Machinery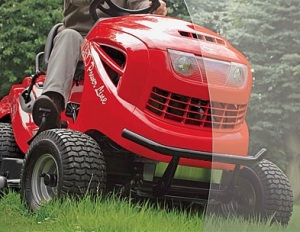 104 Hornby Street, Bury, Lancs, BL9 7HD
0161 763 9714
Sales, spares, service and repairs.
Cylinder mower specialist.
Service providers to bowling clubs, cricket clubs, sports facilities and professional contractors.
Click here to visit
TSH Garden Machinery
Safeguarding
We in The Federation are fully committed to the safeguarding and welfare of our youth, juniors and vulnerable adults.
This policy is in accordance within the guidelines laid down by CPSU and NSPCC. In light of the serious information that continues to come to the fore regarding allegations of abuse in other sports, we would advise anyone who has any concerns, historical or current, to contact their County or National Welfare Officers. These details can be found on the BCGBA website bcgba.co.uk or the current handbook. Alternatively on behalf of the Federation you can contact me in strict confidence and any information will be passed to the relevant authorities.
Tel 07860358283 or email dkay189@gmail.com or visit www.safeguardingbowls.org.
David
Federation Focus
Brian Holgate's Federation Focus.
Press Release 1813 Federation Focus June 2018.
Press Release 1812 Federation Focus June 2018.
Press Release 1809 Federation Focus May 2018.
Press Release 1711 Federation Focus July.
Press Release 1707 Federation Focus June.
Press Release 1704 Federation Focus April.
Press Release 1701 Federation Focus March.
Press Release 1617 60 plus Supreme Champions.
Press Release 1615 Federation Focus August.
Press Release 1610 Federation Focus July.
Press Release 1607 Federation Focus June.
Press Release 1604 Federation Focus May.
Press Release 1601 Federation National League April.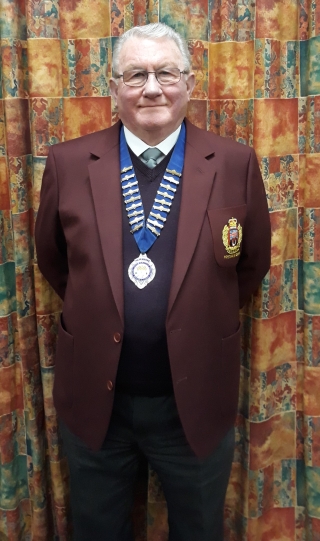 Keith Andrews President BCGBA 2018.
Facebook link
Click here.
Latest News
<! AGM>
A G M 2018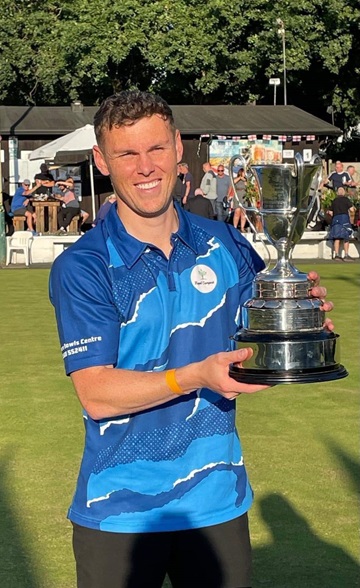 AGM 2018 Will be conducted by Email on Saturday 3rd November. Any Notices of Motion to be sent to David Kay on dkay189@gmail.com together with the name of a seconder no later than 14 days prior to the AGM.
<! President 2018>
President 2018
Peter Hodgkinson has offered to continue his services for a further twelve months and a sincere thanks to him for his dedication to the Federation. He is a fitting figurehead to our organisation.
<! CHAMPION OF CHAMPIONS>
Champion of Champions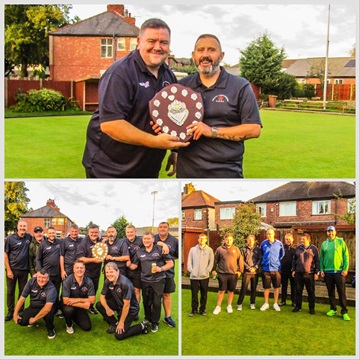 Will comprise of the Winners of each Division together with the best runner up in the League calculated on the number of points scored. Split into two groups, the Competion will be played on September 23rd at Elland Cricket Club and Halifax Bowling Club. Winners of each Group to a Final at Kingston Halifax.
<! NATIONAL LEAGUE>
National League 2017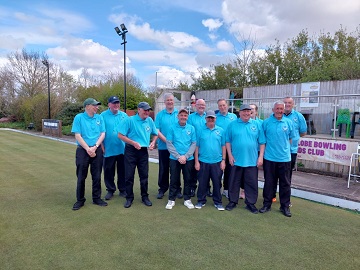 Warrington home team
This Year the National League was won on the last day of the season by Barnsley who took the title from Leeds A by 5 points.
Div 2 was won by Colne Valley who along with Wallasey have progressed to the top flight every year.
Div 3 strong division eventually won by Rochdale with Mid Cheshire runners up.
Div 4 East Lancs and Dudley are promoted who continue to progress up the League.
Div5 Likewise Bradford and the improved Leeds B go into Div 4.
The two teams promoted from divs 6 are Airedale B and Fylde B.
League Merit Winner is Matt Gilmore closely followed by Marc Wilson.
Full results are on the link to MB Bowls results.
Click here to visit Results page.
<! FEDERATION YOUTH AND JUNIOR TOURNAMENT 2018>
Federation Youth and Junior Tournament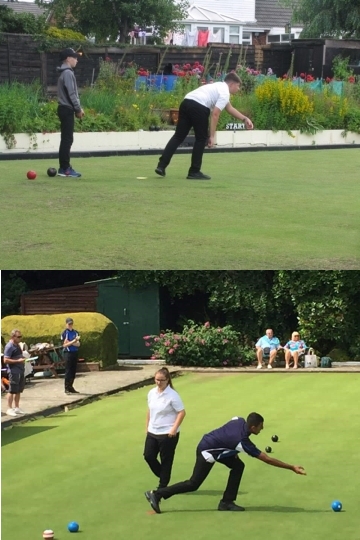 Played on greens in the Leyland Area on the 6th May and 1st July, this Tournament Sponsored by Dennis/Sisis once again proved to be a tremendous success.
Our thanks go to the Officials of the Clubs who kindly offered their facilities free of charge. The greens used were Fox Lane Sports, Wymott Bowling Club, Eagle and Child, Farington Cons and Farington Sports and Social Club.
Results overall - Youth League was won by Heavy Woollen, Juniors Div 1 Leeds, Juniors Div 2 Preston, Juniors Div 3 Furness A.
Merit Prizes - Youth 17-20 B Rice, Heavy Woollen - 39 players overall, 14-16 A Hayhurst, Preston - 61 players overall, 13 years and under J Preston, Furness - 50 players overall.
Full results on results section on Website.
<! TEAM KNOCKOUT 2018>
Team Knockout 2018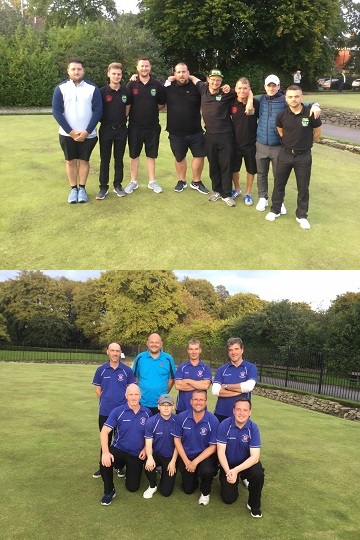 Will be played in Mid Cheshire on the 9th September and will comprise of the Last Years Winners Colne Valley, The Host affiliate Mid Cheshire together with the teams who finish second and third in each Div to make up the sixteen teams. Should any team decline the invitation the place will be offered to the 4th or 5th place team if required.
<! OVER 55's MERIT 2018>
Over 55's Merit 2018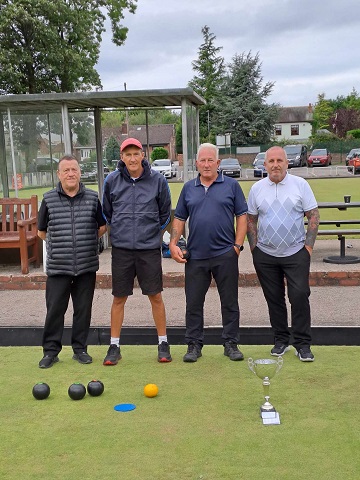 Will be held at Garswood Hall, Nicol Road, Ashton in Makerfield, WN4 8LU on the 10th August. Entries at £5.00 to David Kay 07860358283 messenger or email David Kay. NO REGISTERED HOME PLAYERS - DRESS CODE NO JEANS OR SHORTS.
<! INDIVIDUAL MERIT 2018>
Individual Merit 2018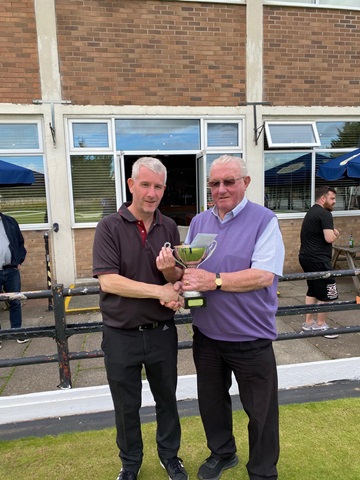 Will be held at Fox Lane Sports Club, Fox Lane, Leyland PR25 1HB On 7th October. Entries at £10.00 to David Kay 07860358283 messenger or email David Kay. NO REGISTERED HOME PLAYERS - DRESS CODE NO JEANS OR SHORTS .
<! FEDERATION v CIVIL SERVICE 2018>
Federation v Civil Service 2018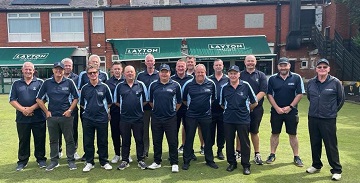 This annual event now in its fifteenth year was played on the 3rd August at Fox Lane. With some very competitive bowling all day the Federation just won the match by 4 points 239 to 235. Full results on results section. Our thanks to Fox Lane Sports for the use of their excellent facilities as usual. 2019 this event will be held at the Royle Bowling Club Castleton on the 19th July.

<! FEDERATION LADIES v CSSC LADIES 2016>

Federation Ladies v CSSC Ladies 2018

tba

<! CONTACTS>

Contacts

I would be grateful if you would check your contact details and let me know if there are any changes.

Once again any contributions to this site would be appreciated.

Best Regards

David Kay

<! END OF CONTENT >